Entry Date: 20.11.2020, at 10:10:23 hrs (local)
Whangarei - Christchurch
Anchoring in the Hicks Bay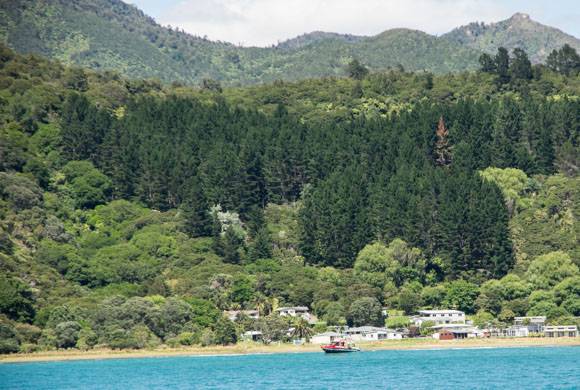 | | |
| --- | --- |
| PRID: | 12053 |
| LegID: | 326 |
| LegNo: | 74 |
| Latitude: | S037°35.33' |
| Longitude: | E178°18.68' |
| Day#: | 989 |
| Log (Day): | 2 nm |
| Log (Leg): | 244 nm |
| Log (Total): | 52245 nm |
We spend two days in the wide and open Hicks Bay at anchor. The Pacific swell makes SuAn rolling. The first day this never ending movement makes us tired, which is probably a reaction of the body and prepares us to overcome any sea sickness.
Under those conditions we do not launch our dinghy in order to explore the bay on land. The swell and breaking waves make landing on shore in out little rubber boat to dangerous.
Again and again we study weather charts to plan our next trips carefully. Currently we don´t see any long weather window and low pressure systems will produce lots of winds and waves at the unprotected east coast.