Entry Date: 30.11.2020, at 15:23:52 hrs (local)
Whangarei - Christchurch
Napier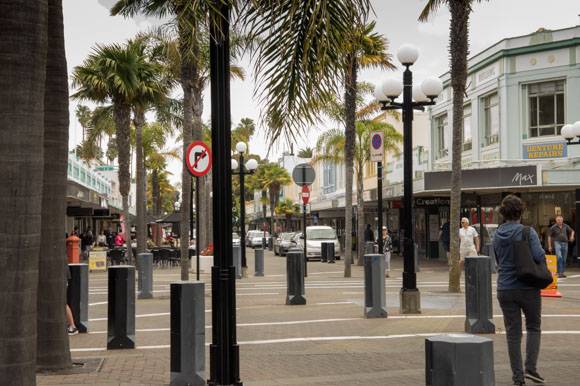 | | |
| --- | --- |
| PRID: | 12061 |
| LegID: | 326 |
| LegNo: | 74 |
| Latitude: | S039°28.99' |
| Longitude: | E176°53.44' |
| Day#: | 992 |
| Log (Leg): | 381 nm |
| Log (Total): | 52382 nm |
Lots of Art Deco-styled buildings have made Napier an iconic visitor destination. It seems to us that each building is unique, if it is a stylish Art-Deco town house or a villa up in the residential areas on Bluff Hill. Napier and surroundings is home to many fine wineries, restaurants, bars and cafes. A pretty city center with lots of boutique shops invite for visiting or taking a rest in one of the little street cafes.
A long beach promenade at the eastern shore continues around Bluff hill to the north shore and the historic fishing village of Ahuriri. Ahuriri has changed to a cultural magnet with lots of cafes, bars, restaurants, galleries and boutique stores too. Old warehouses have changed to pubs and restaurants.
Napier and Hawke Bay is definitely worth a visit. We love it here.