Entry Date: 18.07.2021, at 12:00:00 hrs (local)
Whangarei - Whangarei
Luxurious Coastal Living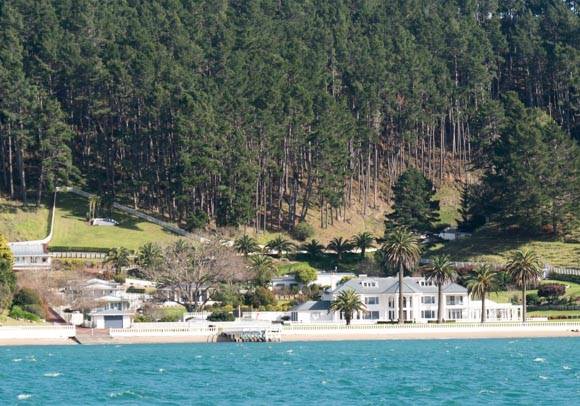 | | |
| --- | --- |
| PRID: | 12243 |
| LegID: | 331 |
| LegNo: | 79 |
| Latitude: | S036°46.82' |
| Longitude: | E175°10.01' |
| Day#: | 1094 |
| Log (Day): | 34 nm |
| Log (Leg): | 263 nm |
| Log (Total): | 55373 nm |
We sail in the south around Waiheke Island and anchor later in the Man o War Bay at the eastern side. Just before we reach our anchor destination we have a view to Cowes Bay Estate, which we find out, is on the market for sale. Gabi is curious.
The property along a 700m private beach has lots of special features: Jetty, mooring, boat-house, separate buildings for housekeepers, guest accommodation, garages. The main house with a size of 1142 square meters has 8 bedrooms, 6 bath rooms, 4 powder rooms, 3 open fire places. Additionally there is a heated indoor swimming pool, courtyard, floodlit tennis court and lots of facilities for entertainment.
It is available just for a little pocket money: 28 Mio NZ$, and only a stone through away from Auckland.