Entry Date: 07.03.2020, at 12:31:03 hrs (local)
Whangarei - Whangarei
End of land cruising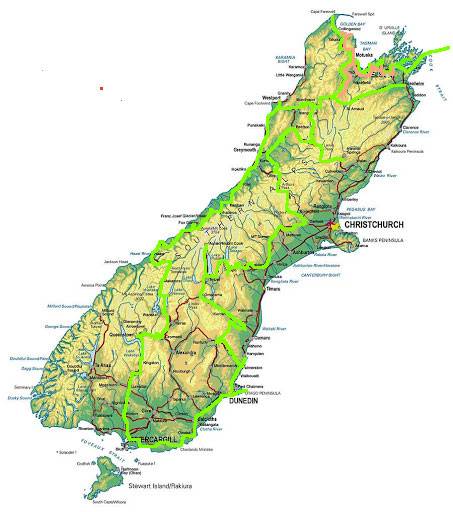 | | |
| --- | --- |
| PRID: | 11892 |
| LegID: | 323 |
| LegNo: | 71 |
| Latitude: | S035°50.27' |
| Longitude: | E174°24.00' |
| Day#: | 934 |
| Log (Total): | 51195 nm |
After almost six weeks of land cruising on New Zealand´s beautiful South Island we are back in Whangarei where several boat projects and maintenance work is waiting for us.
It was a great trip along rugged coast lines, winding mountain roads, through tussock countries, on endless gravel roads. We hiked in mountainous regions, jumped in many different lakes and rivers and enjoyed the fresh water. With our Nissan Serena we covered a distance of about 6.600 kilometers and stayed most of the time on free camp sites or sometimes paid 8 NZ$ p.p. on DOC camp sites. Since we have visited the South Island 25 years ago with our kids, this time we did not pay a fortune for all the great tourist attractions, but enjoyed the beautiful diversified nature and scenery.
New Zealand is a beautiful island country and traveling and camping provide a great pleasure of freedom. But lots of tourists do the same and especially in the main season until February camp sites are very crowded.