Entry Date: 23.01.2020, at 19:42:33 hrs (local)
Whangarei - Whangarei
Happy Chinese New Year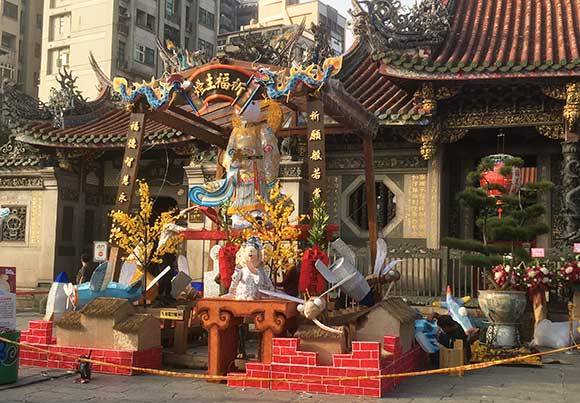 | | |
| --- | --- |
| PRID: | 11852 |
| LegID: | 322 |
| LegNo: | 70 |
| Latitude: | S035°50.27' |
| Longitude: | E174°24.00' |
| Day#: | 934 |
| Log (Total): | 51195 nm |
Our flight from Germany back to New Zealand includes a 18 hours layover in Taiwan. We use that opportunity to explore Taiwan´s capital city Taipei.
One of the highlights is a visit to the Mengia Longshan-Temple, in English: Dragon Temple. It was built in 1728, destroyed several times in natural catastrophes and finally renovated in 1919. We are deeply impressed by the beauty and richness with ornaments. Lots of fresh flower bouquets are brought by the Chinese people in order to prepare for Chinese New Year, which will be celebrated this weekend.
So we wish all our Chinese readers and friends a Happy Chinese New Year.