Entry Date: 12.08.2019, at 10:00:00 hrs (local)
Denerau - Lautoga
Fairwell in Monocake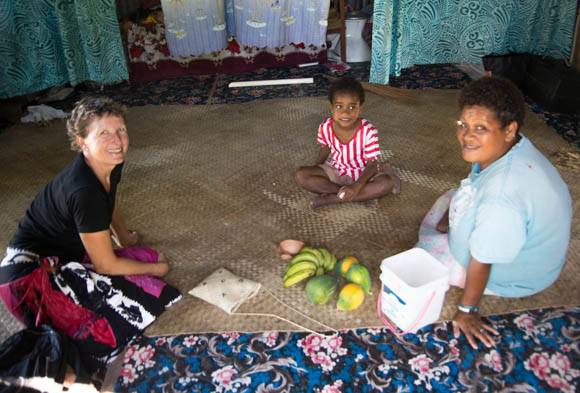 | | |
| --- | --- |
| PRID: | 11807 |
| LegID: | 320 |
| LegNo: | 68 |
| Latitude: | S019°08.16' |
| Longitude: | W178°34.31' |
| Day#: | 918 |
| Log (Leg): | 317 nm |
| Log (Total): | 49711 nm |
A last time we visit the village Monocake. School master Joji get the pictures we took of the scholl and its students, Our host family gets some more food stuff. They prepared something for us too: Rebecca has woven a little beautiful handbag for Gabi and Vatu has carved a turtle. They plug fresh papayas and bananas for us and wave us Good Bye.
Carver Tuii has made a SuAn nameplate for us, which Gabi has ordered. We have some reading glasses in different vision for them, too.
Very touched by the lovely people and their generosity and hostility we wave our Good Bye, in Fijian language "Morse".