Entry Date: 20.06.2020, at 14:00:00 hrs (local)
Whangarei - Whangarei
Farewell from our Nissan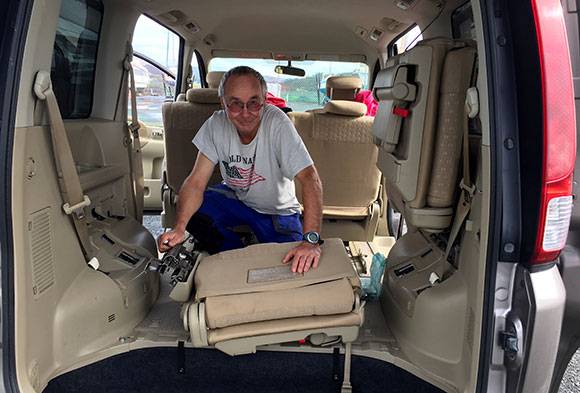 | | |
| --- | --- |
| PRID: | 11925 |
| LegID: | 324 |
| LegNo: | 72 |
| Latitude: | S035°50.74' |
| Longitude: | E174°24.00' |
| Day#: | 934 |
| Log (Total): | 51195 nm |
Our Nissan SERENA has finished his job to serve us as car, transportation, camper and sleeping place during our time in the shipyard. Since we bought it in October 2018 we have traveled 15.000 km, slept in it in total about 250 nights and 100 nights of it were part of our traveling around New Zealand.
It is winter here in the South, our work in the shipyard is almost done and next month SuAn will get wet again. We still want to cruise around the beautiful coast line of this island country and stop in several anchorages to take hikes or seek shelter.
Now we have sold our car. The new owner wanted the seats back in and we threw the camping equipment, beds, frames, curtains away and assembled all 8 seats back in.
It was a great time seeing New Zealand from land but soon it is time to go cruising again.